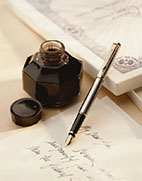 In the journal «Legal life» articles coming out of the results of scientific researches on jurisprudence are printed.
Articles are accepted for printing under the recommendation of one of associate editors according to the present rules:
Volume of the article should not exceed one item of 1 (Up to 16 pages) computer text including drawings, tables, schedules, the summary  and keywords of  this volume resulted at the end of the article. Summary volume – no more than half page. Three drawings are considered for one page.
To article are applied a direction from establishment (for external authors), the review of corresponding department, the summary and keywords (in Tajik, Russian and English languages in two copies, with the title of the article, the initials and surnames of the author).
Articles is accepted in one copy in text and in electronic variants. Article to be printed on the computer on the one hand of sheet (list) through 1,5 (one and a half) intervals. To the left of the text it is necessary to leave fields (4cm). Pages should be numbered.
At the end of the article after the text, the list of the used literature is given to the summary, the name of the establishment representing article, also data on the author, phone and the signature of author(s) at the left are specified.
At registration the list of the used literature follows: must be pointed: for books - a surname, name (initials) of the author, full name, an edition place, publishing house, year of the edition, volume number, page, for journal article and the initials of the author, title of the article, the journal or collection name  year of the edition, number and page (for the collection). At the repeated reference to the literature the standard reductions are admissible. 
To tables available in the text it is necessary to print duplicates and to put to article with page instructions which the table concerns.
In case of returning back to the author for essential corrections or for its definitive editing, they should make all necessary corrections to a definitive variant of the manuscript and return to edition the corrected text, and also its identical electronic variant together with an initial variant of the manuscript.
The payment for publication of manuscripts of post – graduate students is not raised.
Articles which are not corresponding to the present rules are not accepted.