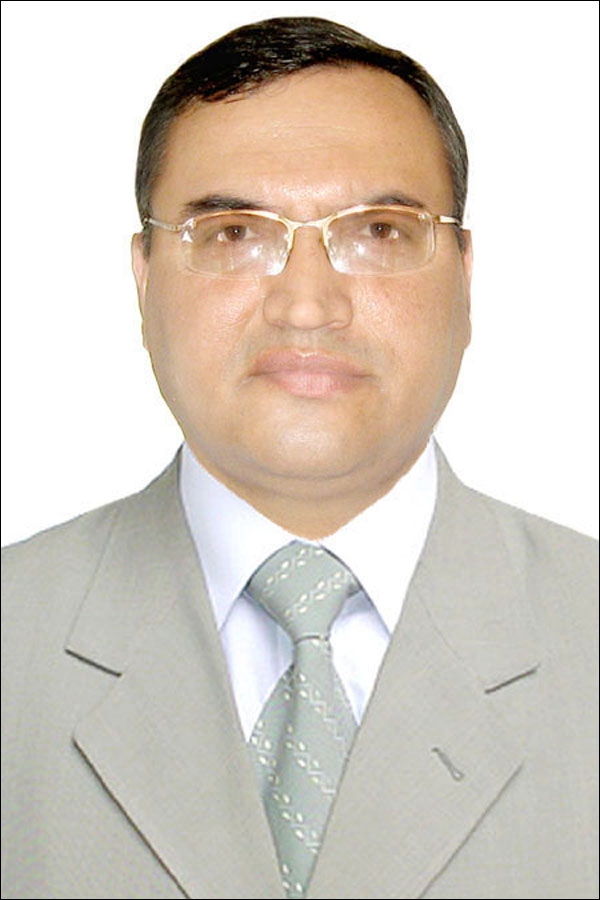 Gayurov Shukrullo Karomatulloevich – the doctor of jurisprudence, professor, head of the chair of civil law of the faculty of law, TNU.
Mr. Sh.K. Gayurov was born 04.11.1967 in Lenin district (now-Rudaki) of the Republic of  Tajikistan in the family of artists.  After finishing high school №43. In 1985 he entered the law department of the TNU, studied at fulltime department. In 1990 mr. Gayurov graduated from Tajik state university after V.I. Lenin with distinctive diploma (excellent marks). By the decision of state commission Board he was sent to work at the department of the Labor Law, Faculty of  law, TNU as an  assistant.
Having worked two years , on the  recommendation of professor , V.A. Oygenziht he passed postgraduate course.  Having finished the scientific-research work  mr. Gayurov defended his thesis on the theme: «Problems of civil-legal regulation of stock holding of state enterprises in the Republic of Tajikistan» under scientific supervision  of  Sh.M. Ismailov. At the end of 2010 he defended dissertation on the theme: «Personal information right of  citizens: problems of civil-legal regulation in  RT»  for a doctor, s  degree under scientific consultation of  M. G. Masevich, doctor of  judicial sciences, professor, honored worker of science of  Russia.
In 2011 he became the head of the chair of civil law. In 2015 he is re-elected for new term. The author of  over 120 scientific and educational works. Under his supervision 4 persons defended their thesis's. The basic directions of  his scientific interest are research of problems of the civil information right, rendering of information services, formation media economy and development of legal ensuring of the market of information. Sh. K. Gayurov is also engaged in studying of questions of quasifinancial    activity of the state, official bodies and enterprises. A member of working group on working out of new edition of the Civil Code of RT. With this participant draft of  laws of the Republic of Tajikistan «On financial administration and internal control in public sector from 21.07.2010, №626», «On internal audit in state sector» 21.07.2010 №631 have been worked out. The author of textbook of  «Financial law of RT», in coauthor the textbooks «Civil law» Part 1, «Civil law» Part 2.
In 2012 he was editor-in-chief of scientific journal «State and law» in 2013 with his participant it was created the new scientific information journal «Legal life» of the faculty of law, TNU, now he is editor-in-chief. Chairman of the united dissertational council on competition of candidate and doctoral scientific degrees: 737.004.08 on scientific specialties: 12.00.01 Theory, history of law and state, history of studies of law and state; 12.00.03 Civil law, entrepreneurship law, family law, international private law established by the order of Ministry of education and science of Russia from 19.12.2013 №990/nk.
Mr. Gayurov is a member people's democratic party of Tajikistan.